First formed in Kingsville,Tx '83. Their first gig was Halloween night '83 at Young's Pizza. In '84 they opened up for Joe King Carrasco and Alejandro Escovedo's band the True Believers. The Rickets played mostly oldies covers but had a stash of originals only to be rediscovered and brought back to life 25 yrs later for their 1st album.
Their self-produced album "From Austin to Abbey Road" was the brainchild of band member and producer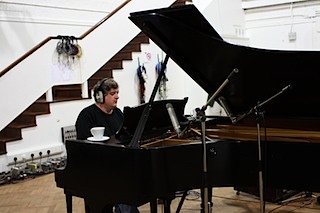 Ed Robinson. Recorded in the Summer of '08 at Austin's 5AM Recording Studio and at the most famous recording studio in the world, Abbey Road Studio 2 in London, England. Guest Austin musicians include: guitarist-Keith Davis and cellist-Brian Standefer(who tours with Alejandro Escovedo).
With cd's pressed, the Rickets held their 25th Anniversary/Reunion CD release show at Young's Pizza Halloween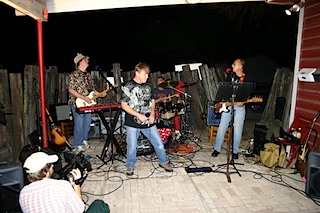 night '08. The Rickets love for classic/vintage rock and blues is displayed on the 12track album. Their new album can be purchased at itunes, cdbaby, napster, and amazon. So sink your hooks in this CD today matey.
Arrrrgh!